Ash Biomedical Diagnostics Ltd are the Exclusive Distributors for Trinity Biotech in West Africa
Trinity Biotech plc manufactures products for niche/specialized  applications in Infectious Disease and Autoimmune disorders.  Products are FDA cleared for sales and/or CE marked. The company  sells worldwide in over 75 countries through a network of international  distributors, strategic partners and its own sales force in the USA and  UK. The headquarters are located in Bray, Ireland.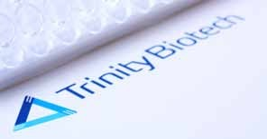 RAPIDS: Uni-GOLD™
Reliable for Antibody and Antigen detection
High sensitivity and specificity
Quality and innovative development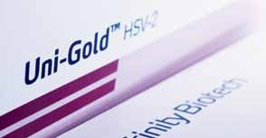 ELISA: CAPTIA™
Reliable for Antibody and Antigen detection
Standardized components and incubation
Designed for higher throughput
Manual or automated operation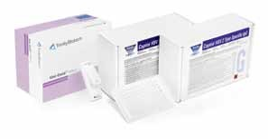 WESTERN BLOT: marblot™
Reliable for Antibody detection
Built in procedure controls
Control samples provided
Everyday Disease Diagnosis
All our distributed products have been engineered to be effective and for use within a diverse range of environments. They are specially tuned for the African environment and are being used along the West African Coast and in countries like Tanzania, Uganda, South Africa.




Instrument free operation

Excellent sensitivity and specificity